Don R. Campbell
Real Estate Educator, Researcher, Investor & Best-Selling Author
Marketing Strategies to
Attract Crowds of Motivated Investors
At this event Don will be sharing with you his considerable insights from almost 30 years of investing in Real Estate, and the steps he took to build his portfolio using other peoples money. Plus, Don will reveal his never-miss marketing strategies…ones that will have a long list of potential investors lining up to do business with you.
Russell Westcott
Canadian Real Estate Investor, Educator, Researcher &
Best-Selling Author
Strategically Structuring Your Deals
To Create a Win/ Win Transaction
If you're looking for words of wisdom from an expert who focuses almost exclusively on strategies for raising other people's money, then be sure not to miss the man who literally "wrote the book" on Joint Ventures!
Russell will be sharing with you 5 detailed investment structures, his senior exit strategies, how to deal with money partners when the deal goes sideways, and much more.
Richard Dolan
International Analyst and Strategist
How to Pitch Your Deal
And Become a Money Magnet
Present Yourself with Power, Poise & Presence
Find out what it takes to be able to raise $$$ multi-millions. Perfect your elevator pitch. Learn what makes you credible in the eyes of your potential partners. Get your hands on the blueprint for money-raising success.
With his incredible experience, unmatched depth of knowledge, and a lengthy and impressive history of success in money-raising ventures, Richard Dolan has the unique gift of being able to impart to you a lifetime of learning in just a single day.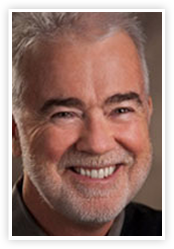 Barry McGuire
Lawyer, Author, Teacher
Walking Step-by-Step
Through the Agreements
Barry will be handing you an Agreement checklist that can potentially shave up to 80% off your legal fees when creating your Joint Venture Agreement. You will leave his presentation knowing exactly how to create a rock-solid Joint Venture agreement, including a proprietary checklist that would cost hundreds of dollars to create on your own.
Calum Ross
MBA, The Calum Ross Team (Mortgage Experts)
How to Obtain Bank Financing
When Working With Money Partners
Discover the insider secrets of securing financing from one of Canada's leading mortgage experts. Get the answer to your critical questions, such as "How do I get financing when I need to have my partner qualify for the mortgage?", and "How do I work with the lender when I have 'silent partners' that are not on the Title & Mortgage?", or "Which banks are more investor-friendly at the moment?"…and much more…
David Franklin
B.Comm., JD
Raising Capital and Staying on the
Right Side of the Securities Commission!
When raising capital for your real estate transactions, you open yourself up to the potential risks of running afoul of your local securities commission regulations… so it pays to know exactly what your obligations and opportunities look like before you start. David Franklin will be enlightening you on topics such as investor exemptions, documentation and reporting compliance, as well as protection strategies for you and your investment partners.
You'd pay a small fortune for a private audience with this extremely knowledgeable real estate lawyer and investor – purchasing a Raising Capital event ticket will be a far less expensive way to pick his brain!
Thomas Beyer
MBA, Owner – Prestigious Properties
How To Buy More than 1,100 Properties
Using Other Peoples' Money
With a tremendous wealth of experience and a specialty in common sense, this expert offers you real-world wisdom that quickly cuts through the real estate myths and sugar coating prevalent in so much of the popular media.
Thomas founded Prestigious Properties in 2000 specializing in multi-family apartment buildings. He currently manages over 85 million dollars of profitable, cash flow positive real estate assets, primarily apartment buildings with a total of over 1,150 suites in AB, BC, SK and TX.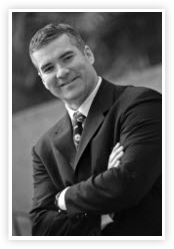 Dominic Mandato
Owner – InvestPlus Properties Canada Ltd
Raising Bigger Amounts
Domenic Mandato is the founder and President of InvestPlus Properties Canada Ltd. He is a real-estate investor and entrepreneur who specializes in the acquisition, renovation and appreciation of numerous properties in British Columbia, Alberta, Ontario and Quebec.
Since 1999 Domenic has built the InvestPlus brand into a diversified investment and management company. Corporations and Partnerships using the "InvestPlus" brand, in which Mr. Mandato is a principal, currently own $20 million in cash-flowing real-estate assets primarily in residential multi-family properties comprised of over 200 rental units.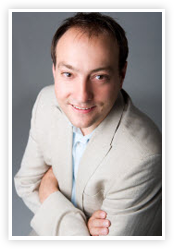 Greg Head
Entrepreneur, Co-Owner of TellMeTheTime, Head-Ruptash Real Estate Investments
"Getting Started"
Raising Capital Investor Panel
In 1999, Greg was about to realize one of his personal goals of taking a company public before the age of 30. The technology company he co-founded was preparing their IPO when the dot com bubble burst. From there, armed with a business degree from the school of hard knocks, he picked himself up and applied his experience to an industry he knew well, Oil & Gas and at the same time started investing in Real Estate.
Properly Reporting Your Properties
To CRA and Your Investors
All real estate investors end up dealing with critical accounting issues – so save yourself a bunch of billable hours, and formulate your tax strategy with REIN™'s highly-respected go-to resource for all things related to accounting and the CRA. George will share with you, in detail, advice such as the best ownership structures for holding properties with money partners, how to report the taxes if only one partner is on the title, and how to report the sale and calculate capital gains at disposition.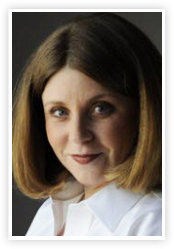 Sandy Fransham
Teacher, Owner of Calgary Houses For Rent Fransham Properties
"Getting Started"
Raising Capital Investor Panel
Sandy Fransham has been a member of REIN since 2007 and raising capital to acquire properties full time since 2008. Since joining REIN she has seen many changes in her life including leaving her position as a high school math teacher to focus full time on partnering with investors to purchase and manage profitable rental properties. Instead of managing classes of 30+ students she now manages as many doors and investors! It was a good trade she tells us!